Looking to save money on your favorite foods, supplements and body care products?
Your local food co-op knows how important it is to get delicious food for your family at the best prices; that's why we offer Co-op Deals. With sale prices on more than a hundred products from trusted brands each month, there is no better way to save money on the products you love.
Click the image or button below to view our bimonthly Co-op Deals flyer online, create and share shopping lists for all your must-have items, then store them on your mobile device so you won't miss a bargain! Stock up and save with Co-op Deals.
You can also request a paper copy with your curbside order!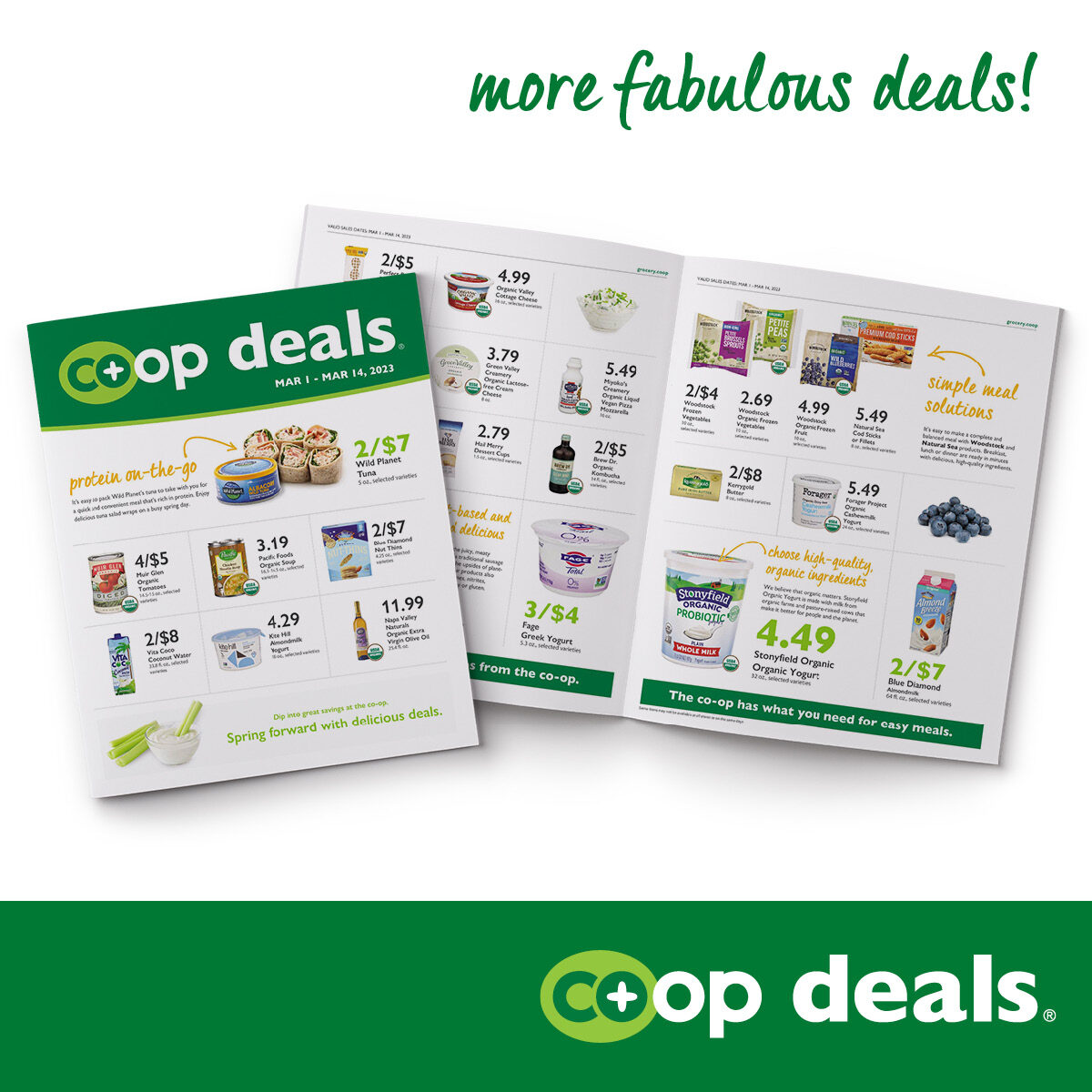 ---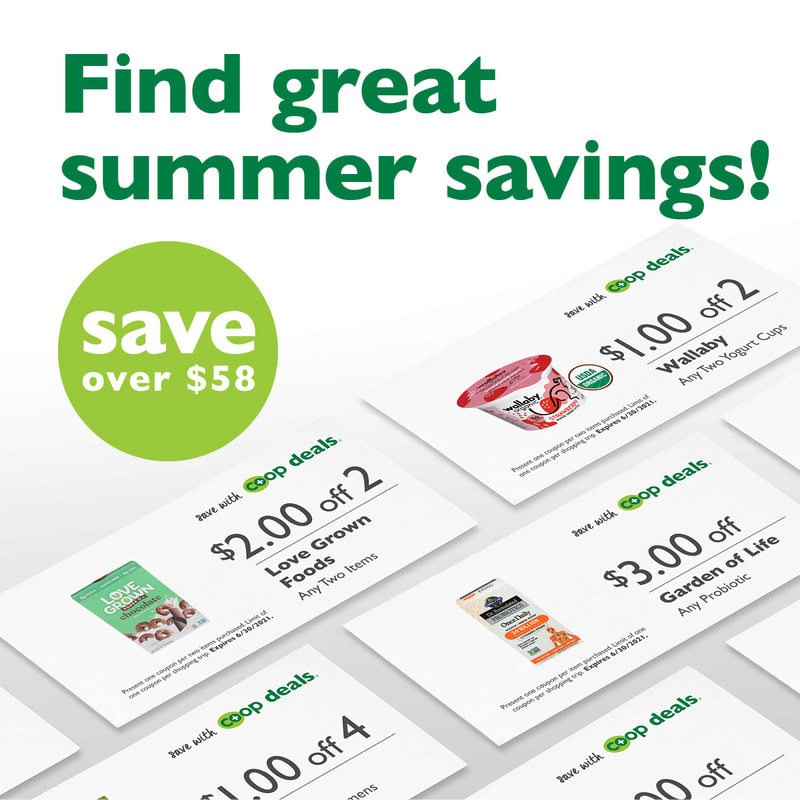 We have coupon books with $40+ in savings available!
*You may ask for one to be included with your Curbside order.
Better Food Value
Enjoy nutrition-packed, natural foods from FRFC and you'll get the most food value for your dollar. You can also invest in your "food values" by choosing products that are organic, local, and fair trade — from a community-owned and operated store!
Eat Happy – Stay Healthy!
---
More ways to save with Co+op Basics!
Looking to stretch your grocery budget? So are we! Let us introduce you to our Co+op Basics program. Co+op Basics offers everyday low prices on many popular grocery and household items. From milk to cereal, you'll find both new value-priced brands as well as new low prices on some old favorites.
Don't worry, we aren't paying our farmers or employees any less. We're simply committed to improving our selection so that everyone can find more value when shopping the co-op. Starting in February, you'll find more than 20 Co+op Basics items in the store. Just look for the Co+op Basics sign.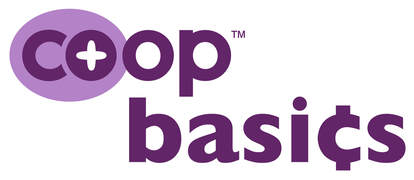 ---
Quarterly & Daily Discounts!
Co-op owners can save 10% with quarterly, exclusive discounted shopping trips — a great opportunity to stock your pantry! We also offer daily discounts every week. Wednesdays get 10% off most wellness products and on Tuesday 5% off everything in the store.